The Mercedes-Benz range is known for its sporty and luxurious models. It remains a guarantee of quality and offers a wide range of cars. Among them, we have selected two of the most popular models:
The Mercedes-Benz EQC
The Mercedes-Benz EQC was released in May 2019. It was the first model in the electric EQ range. It is distinguished by its front end thanks to its two headlights connected into one. A unique digital signature running across the entire grille is also found at the car's rear. This model is available in two trim levels:
the 1886 Edition: priced at 92,450 euros ;
the AMG Line: priced at 78,650 euros.
The EQC is equipped with:
a large dashboard linking the digital screen to the touch screen;
a heat pump or a pre-cooling function to limit its consumption
set the desired temperature remotely. This control is established via the main touch screen or a mobile application.
Motorization
The EQC is powered by two electric motors distributed between the axles. These are independently managed and can develop up to 765 Nm of torque and 300 kW of power. The front motor is used for energy efficiency. The second motor is used for support during the most dynamic driving phases. Its top speed is up to 180 km/h. The vehicle accelerates from 0 to 100 km/h in just 5.1 seconds.
Charging mode
The Mercedes EQC can be charged in two ways:
DC with Combo up to 110 kW: a recharge from 10% to 80% is usually done in 40 minutes ;
AC: this is the original charging mode of the EQC. It was equipped with a 7.4 kW two-phase charger. Then, a three-phase charger in 11 kW was integrated at the end of 2020. Its charging time is about 7.5 hours.
Battery and Range
The useful capacity of the Mercedes EQC is deducted at 80 kW. However, it claims a range of over 374 km to 414 km in WLTP cycle. Its average consumption is then calculated to 22.2 kWh per 100 km.
The EQC's battery is integrated under the floor. It weighs 650 kilograms and consists of six modules, four with 72 cells and two with 48 cells. In total, it contains 384 cells. A thermal regulation system has been incorporated to maintain its performance in hot and cold weather.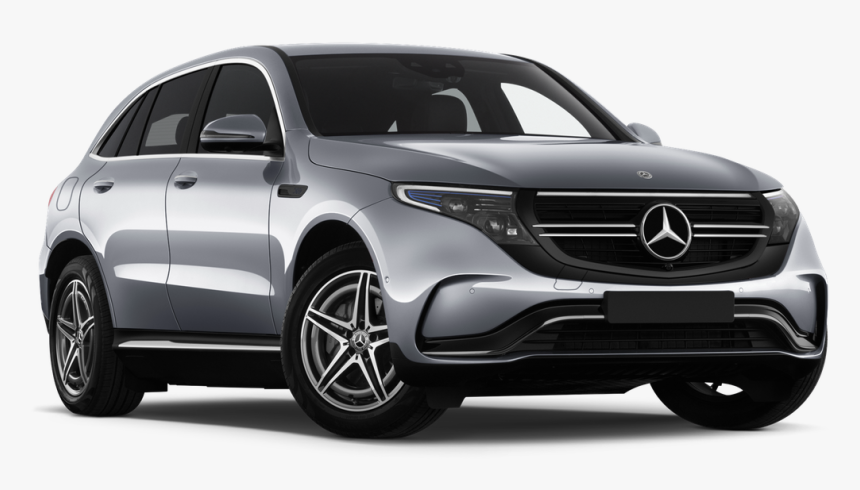 The Mercedes A-Class 250 Sport
This is a manual 5-door gasoline sedan version. It appeared in 2015 and has 6 speeds and 5 seats. It measures 4,299 mm by a width of 1,848 mm. This model consists of a 50 l tank. Its maximum loading volume is at 1,157 l. Its price is 19,390 euros.
The Mercedes A-Class 250 Sport also has safety equipment such as:
a tire pressure indicator ;
emergency brake assist;
stability control (ESP);
automatic locking while driving;
electronic brakeforce distribution (EBD)
a driver's airbag (A);
a passenger airbag (B);
curtain airbags: front (D) and rear (F);
side airbags: front (C) and rear (E).
Engine
The A-Class 250 Sport is equipped with a 218 hp four-cylinder engine. In the combined cycle, it consumes up to 6.8 l per 100 km. It also emits 158 g of CO2 per km. With a top speed of 240 km/h, it accelerates from 0 to 100 km/h in 6.3 seconds. In addition, it develops up to 160 kW of power and 350 Nm of torque.
Charging mode
Using a 3.7 kW charger, the Mercedes A-Class 250 Sport can be charged in :
5 hours via a wall socket ;
7 hours via a household socket.