Paint correction is a subject that is being talked about more than ever. In recent years, the popularity of social media and YouTube videos has helped professional detailers promote their services. But is paint correction worth it though?
If the appearance and longevity of your vehicle is important to you, then getting a paint correction is absolutely worth it. There's no better way to make your car stand out and get some serious attention – even from people who don't know anything about automobiles.
How Long Does a Paint Correction Last?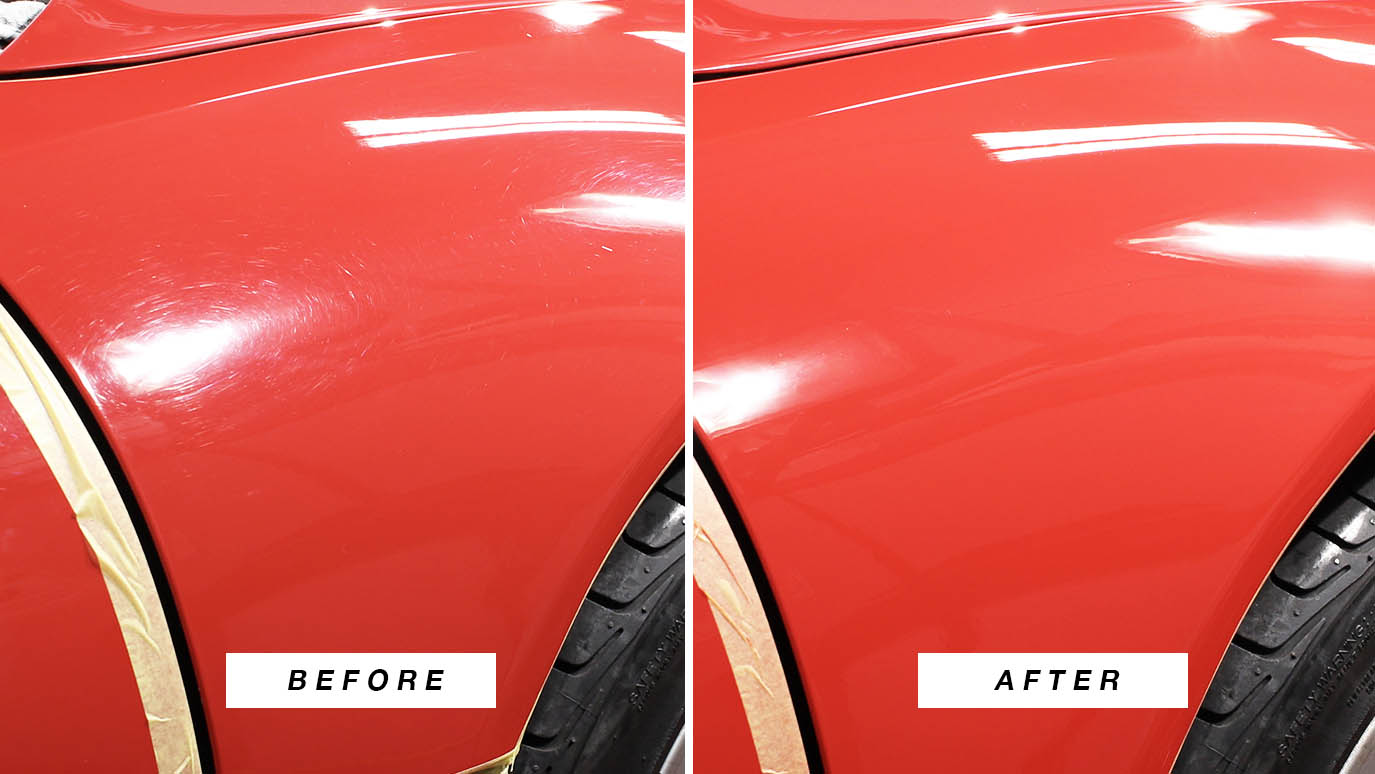 Hopefully, you can appreciate why paint correction costs as much as it does, but you still have to decide whether it's worth its pound of gold. One of the biggest worries people have is how long the results will last.
Unlike using glaze or wax to cover scratches temporarily, paint correction physically removes them. After the job is done, you don't hide or cover them anymore – they're gone. Three factors will decide how long the results from your paint correction will last:
What's Your Opinion of It "Lasting"?
The state of paintwork is very subjective for most people. Some may think that everything that is just a little bit clean and shiny is perfect. Others have much greater attention to detail and will scrutinize every single scratch and scuff.
Whether your paint correction will last depends on which one of these two people you are. If you expect your paint to look precisely the way it did when it was first finished five years ago, you may be disappointed.
The world can be harsh on vehicles and we can't always control everything. People rub up against it as they walk by. Your friend may lean on your bumper before you have a chance to reprimand them.
Even if we could control everything, a simple wash (even with the safest of techniques) can eventually dull the finish.
How It's Treated
If you're the kind of person who only sees your car as a functional machine, the results may not last very long. We recommend skipping paint correction altogether. If the scratches don't bother your vehicle, there's no point in removing them.
If you look after your car properly, a paint correction can last a very, very long time. Using safe washing methods and avoiding all the odd ways you could potentially scratch your paintwork will go a long way.
Your detailer will give you a list of recommendations on how to keep your car looking great for as long as possible. One of these could be to take your car in for a service wash from time to time.
With proper maintenance, the results of a paint correction can easily last up to five years. And if you don't wait too long to give it a touch-up, chances are you'll never have to do a heavy paint correction again.
How It's Protected
Your detailer will give you some options for protection once the paint has been corrected. The idea is to fix these results for as long as possible.
The absolute best defense you can get in terms of scratch resistance is a paint protection film. It is most commonly used on the front of the vehicle to protect against stone chipping but some people choose to wrap the entire car as well.
A ceramic coating is the next best thing for protecting freshly repaired paint. There are many to choose from on the market but your detailer will most likely have at least one brand that he knows well and prefers to work with.
A coating won't protect against scratches as much as a paint protection film, but it will protect your car from UV rays, chemicals and other contaminants while making it much easier to clean.
If you want to do a car paint correction, we recommend Buff N' Stuff for both businesses and private individuals throughout Mornington Peninsula and South East Suburbs. Their well-trained car detailers have the expertise required to deal with any make or model of vehicle.