Summary
– Self diagnostic suitcase: what is it?
– Auto Diagnostic Case: How to use it
– Why use a self diagnostic case?
– Where can you find an automotive diagnostic service provider?
Electronics is an increasingly important component in your car. You might think that this makes servicing your vehicle more complex. But, a simple car diagnostic kit can help you quickly identify problems in your vehicle, and even help you refurbish certain functions of your car.
Auto diagnostic kit: what is it?
Definition
The auto diagnostic kit is a computer configured by your vehicle manufacturer's codes. Connected to your car, it collects various information about the operation of your engine, processes it and can reprogram defective components.
Operation
In each operating part of the engine, sensors are placed to evaluate the efficiency of the operations and store them. When the Auto Diagnostic Case is connected to your vehicle, it collects the stored information and, when properly configured, gives you an estimated range for each operation.
By comparing the information from your car's sensors to the manufacturer's initial estimates, the Car Diagnostic Kit can measure the health of your engine, diagnose a breakdown or prevent breakage. If a component is simply out of adjustment, it allows you to reset it.
Car Diagnostic Kit: how to use it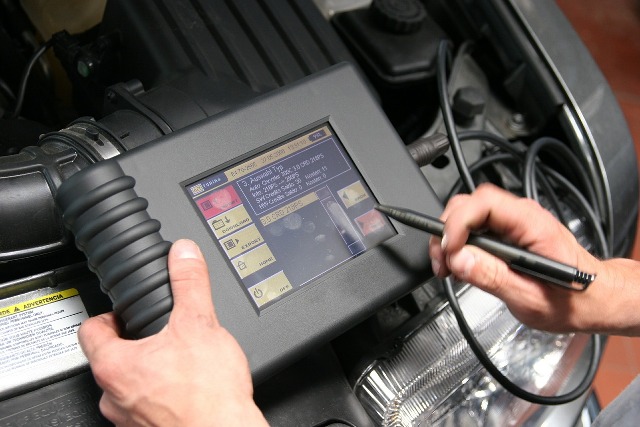 Scope of action
Car diagnostic kitss allow you to check and maintain many essential components of your car. They are generally used for inspection:
– elements of the braking system;
– vehicle safety components;
– the vehicle's intake system;
– the vehicle's ground connection system (the tires);
– the vehicle's lighting system;
– maintenance indicators.
How to understand the car diagnostic kit?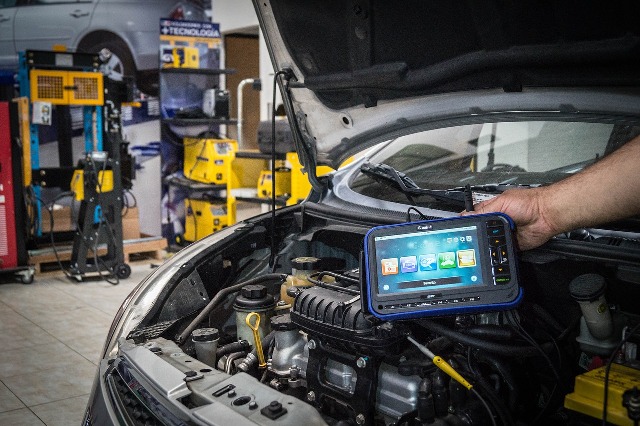 When the car diagnostic kit interrogates the sensors in your car, the information is sent back to its screen in the form of fault codes common to all manufacturers. These standardized codes contain more than 4,200 definitions!
To allow the use of the diagnostic car kits by private individuals, the software interface translates the code directly into English. However, one particularity remains: the problem can be qualified either as:
– fugitive, if it appeared a certain number of times and then disappeared or;
– permanent, if the error is repeated and present in the vehicle at the time of diagnosis.
This allows you to determine whether it is a recurring system malfunction or a breakdown.
Why use an auto diagnostic kit?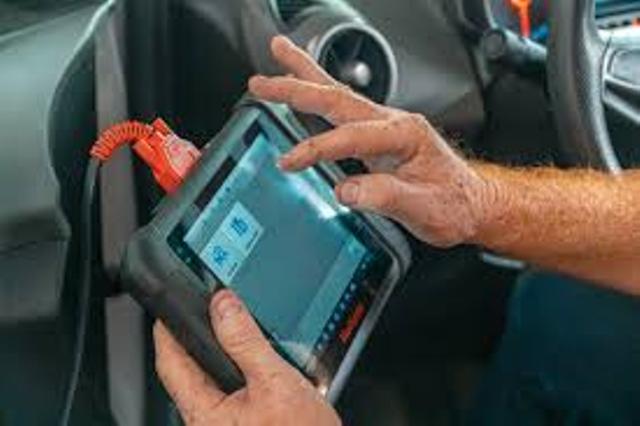 The car diagnostic kit allows people who are not used to mechanics to get an idea of the condition of their engine's mechanics, quickly and without having to get their hands in the sludge. Moreover, the diagnostic kit can detect every fault that may exist in your car.
If you choose to go through a garage, it also saves time and money. Your vehicle is immobilized for about an hour or less, labor is cheaper, and no breakdown can go unnoticed.
In addition, your engine will not go through a full manual inspection, and this saves the most sensitive areas from dust particles that might have settled from the full manual inspection.
Where can you find an automotive diagnostic service provider?
The best recommendation we can make is to go to a car garage to have your car serviced by a professional. There are many possible packages available depending on your needs.
If you wish to invest in a car diagnostic kit, you should be aware that there are only universal kits on the market, which only allow the collection of general information. In fact, marketing professional tools could lead to numerous abuses: reprogramming of ignition keys, deactivation of the immobilizer function, etc.
Universal suitcases can be found in specialist shops or on retail websites. Their price is around $120.
Good to know: Some universal suitcases can be supplied with powerful software. They are available from the manufacturer and cost a few thousand dollars, but allow a greater number of actions. They are generally used for high-level competition, by car professionals and other car enthusiasts and experts.
Diagnosing your car by yourself is not an easy task for any vehicle owner. So, having the car diagnostic kit is one thing, but knowing how to use it properly is quite another for someone who is just trying to diagnose his vehicle. It's best to trust a professional garage to provide you with the exact source of your car's problems.
If you are looking for a car diagnostic professional in Kissimmee, Xtreme Motor Works is the place to go. They offer the true dealer alternative for all vehicle repairs and if you are also looking for Car Maintenance, Car Diagnostic, Car Tuning Shop, Oil Change and Tune Up, Dealer Alternative, Car Electrical Repair, or Transmission Repair, they have all under the same roof.
Remember to leave your comments in the section below and share your experience with our readers!