G'day there, fellow car enthusiasts! Today, we're diving into the world of auto electrics – the heart and soul of your vehicle's electrical system. From air conditioning to solar setups, we've got you covered on everything you need to know to keep your wheels spinning smoothly. So, grab a cuppa, sit back, and let's get started!
1. Air Conditioning System Re-gas and Repair
Ah, the sweet relief of a well-functioning air conditioning system on a scorching Aussie summer day! If your AC is blowing warm air or not working as it should, it might be time for a re-gas or some repairs. A re-gas involves topping up the refrigerant to ensure that icy cold breeze keeps flowing. And if there's a leak or a component acting up, a professional auto electrician can troubleshoot and fix the issue pronto. Remember, staying cool on the road is a must, so don't hesitate to get your AC checked.
2. Fuel Pump Repair and Maintenance
Your car's fuel pump is like its heart – it keeps the lifeblood flowing. If you're experiencing engine sputtering, stalling, or trouble starting, it might be due to a worn-out fuel pump. Regular maintenance is key here, as gunk and debris can clog up the pump and affect its performance. If it's beyond repair, a replacement might be on the cards. A skilled auto electrician can diagnose the issue and either repair or replace the pump to get you back on the road.
3. Alternator and Starter Motors
Ever been in that dreaded situation where your car won't start? The culprits might just be the alternator or starter motor. The alternator charges your battery while you're driving, and the starter motor gets the engine going. If you're hearing strange clicking noises or your lights are dimming, it's time to pay attention. These parts can wear out over time, but fear not – replacing them is a common fix, and your trusty auto electrician can get the job done swiftly.
4. Electric Brake Controller Installation and Repair
If you're towing a caravan, trailer, or boat, you know how important brakes are. Electric brake controllers ensure a smooth and safe stop, distributing the braking force evenly. Installing one might seem like a tricky task, but with the right know-how, your auto electrician can have you sorted. And if your existing controller is acting up, a repair might be all it needs to get back into tip-top shape.
5. Battery and Solar Setup
A dead battery is the last thing you want when you're about to hit the road. Regular battery checks are a smart move, especially before long journeys. If you're looking to go the extra mile (pun intended), a solar setup can keep your battery charged and ready for action. Whether it's a simple trickle charger or a full solar panel array, an auto electrician can help you choose and install the right setup for your needs.
6. Heavy Vehicle Auto Electric Repair and Maintenance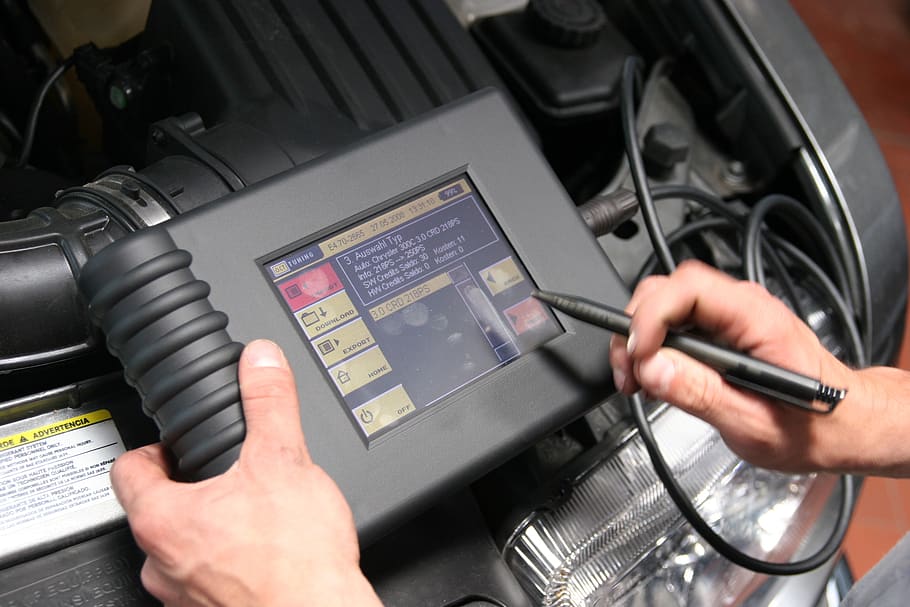 Trucks and heavy vehicles might have more complex electrical systems, but they deserve the same TLC as your trusty 4×4. Whether it's a faulty wiring issue or a malfunctioning sensor, an experienced auto electrician who understands the intricacies of heavy vehicles can get things back on track. Don't let electrical problems bring your big rig to a halt – a swift diagnosis and repair can save you a world of trouble.
7. 4WD and Camper Trailer Electrical Modifications and Upgrades
For all you adventurers out there, your 4WD and camper trailer are more than just vehicles – they're your home away from home. Adding electrical modifications and upgrades can enhance your off-road experience. From auxiliary lighting to dual battery systems, these upgrades can make your travels more comfortable and efficient. But unless you're an auto electrical whiz, it's best to let the experts handle the installation to ensure everything works seamlessly.
So, there you have it – a comprehensive rundown of auto electrics that covers everything from air conditioning to heavy vehicle repairs. Remember, your vehicle's electrical system is like its nervous system, and keeping it in top shape is essential for a smooth ride. If you're ever facing electrical troubles or planning upgrades, don't hesitate to seek the help of a skilled auto electrician. They'll have you back on the road, enjoying the beauty of this great land in no time.
Happy and safe driving, mates!