For some people, washing a car is a constraint; for others, it is a moment of pleasure, but it is an important step that should be done properly. While many people take sincere pleasure in driving around in a car that is always impeccable, others do not attach any importance to it.
Whatever your preference, it is possible to wash your car free of charge and on a regular basis so that it can better withstand the ravages of time. So, without further ado, let's dive into this blog and learn some of our best tips to clean your car.
1. Your car needs to be washed all year round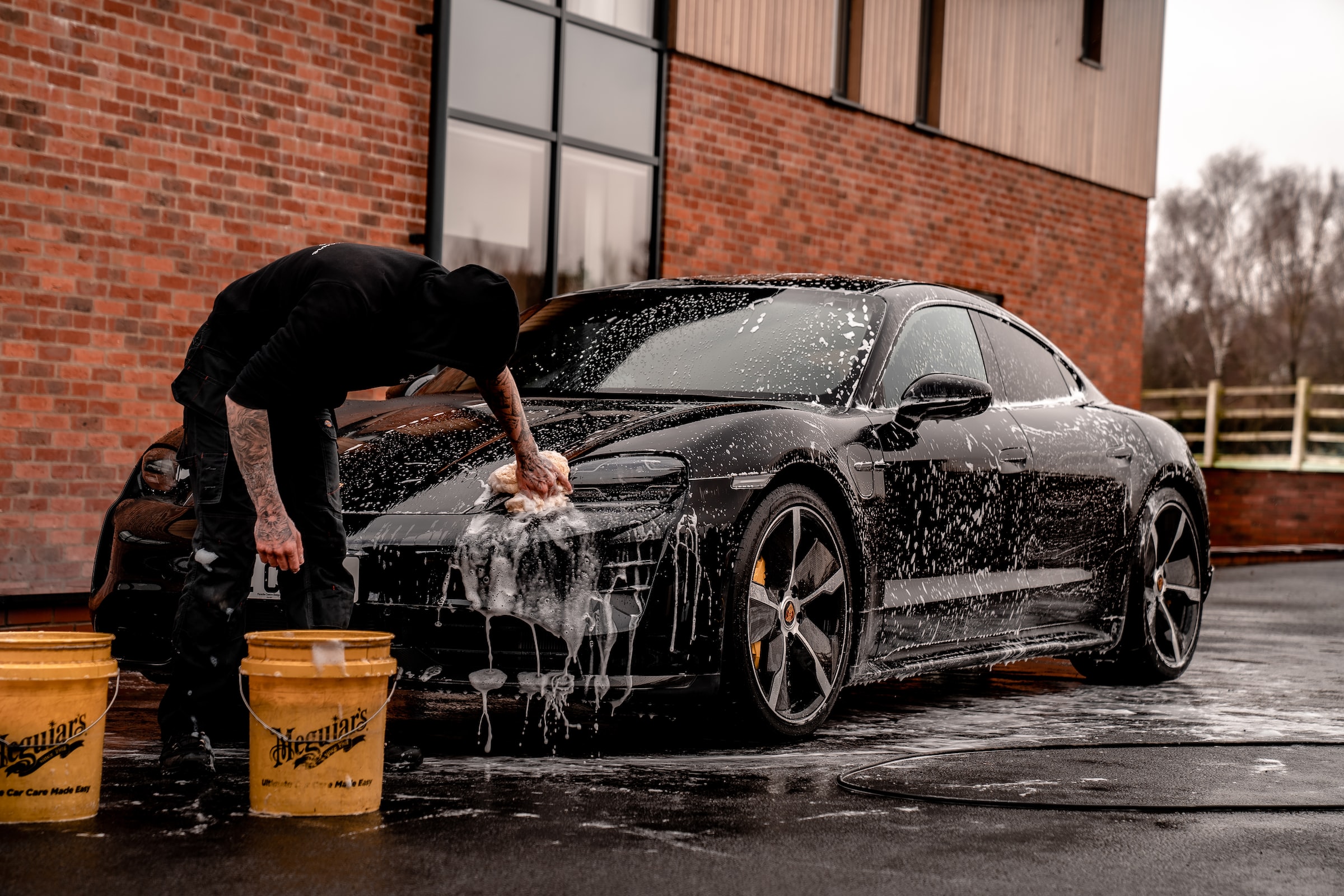 Despite some common misconceptions, it is important that your car be washed regularly throughout the year. How can you wash your car properly if each season brings its own share of dirt? In autumn, heavy rainfall will tend to leave marks on your bodywork, and the accumulation of mud and salt under the chassis in winter can lead to structural damage such as rust.
In the spring, pollen released into the air dulls paint jobs, and it gets worse in the summer with lots of insects crashing into the bumper and hood. Remember to focus on certain areas when washing your car, depending on the season and the region you live in!
2. Space out the washes according to your needs
It is impossible to give an ideal interval between two washes of your car because the state of soiling of the latter varies according to many criteria. First, the frequency you will have to wash your car depends on your geographical area. Depending on whether you live in the country or the city, your car will not get dirty in the same way, and not at the same rate.
You also have to take into account your use, since a car that is driven every day will necessarily be dirtier than one that is only driven once a week. The way you park your car obviously has an influence. If you are lucky enough to park your car in a closed parking lot, it will be better protected from the outside elements. Finally, the color of the bodywork plays an important role: the darker the paint, the quicker the vehicle will look dirty!
3. Wash your car in the best conditions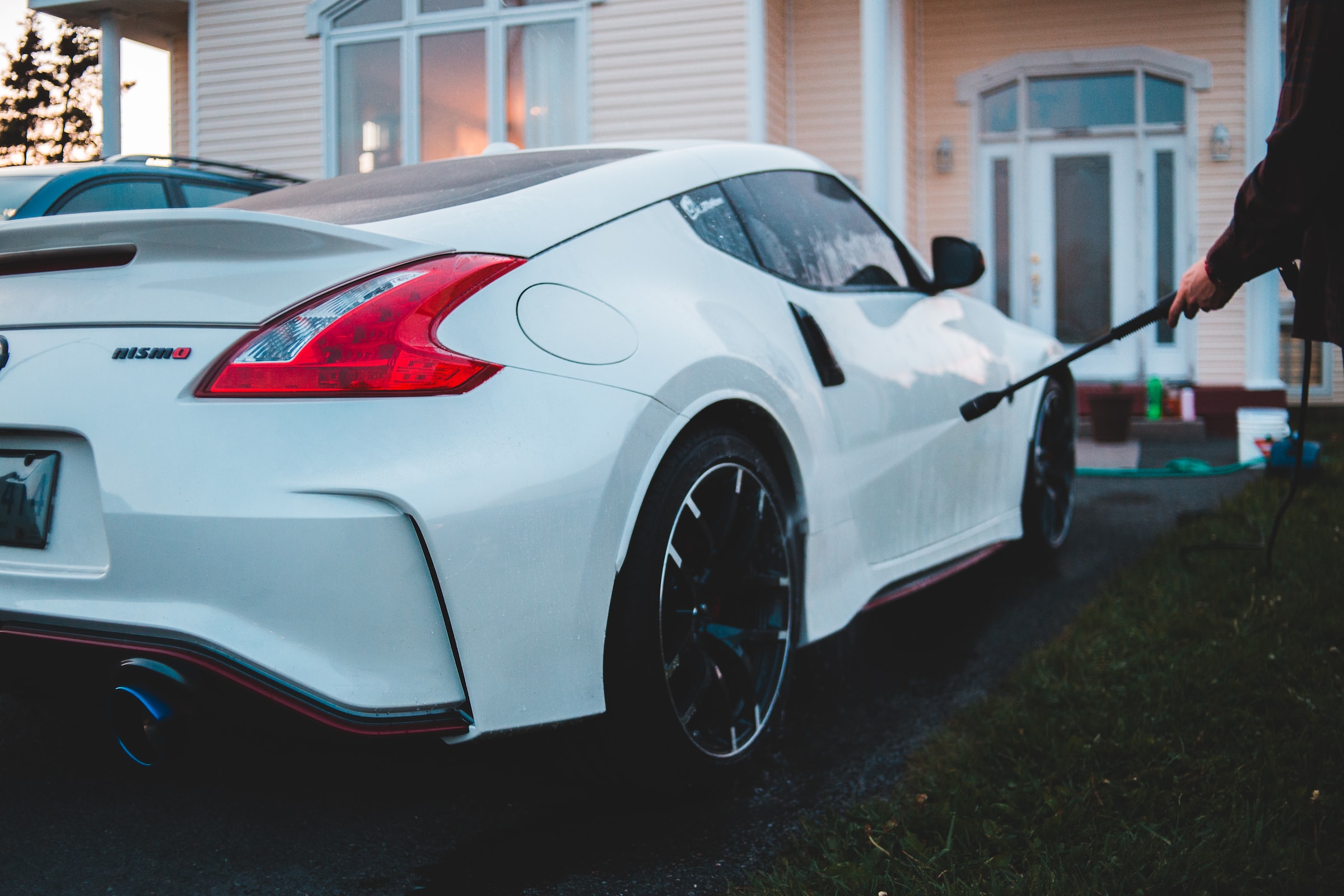 There are a number of criteria that must be respected in order to wash your car in the best possible conditions. First, avoid days that are too hot or too cold because paint and varnish do not react well to extreme temperatures. In general, it is better to wash your car in the shade, or ideally at night, to limit the appearance of drying marks. Finally, it is important to always wash your car with a Karcher on a clean floor, to avoid that dirt being deposited on the bodywork during the wash.
4. Give preference to hand washing
Washing your car by hand will take more time, but the result will be just as good! What's more, you don't need a ton of equipment, and it usually lasts long if you take care of it. Finally, hand washing allows you to go into more detail, and since it is gentler on the body, it helps preserve the shine of the paint over time.
5. Get the right equipment to wash your car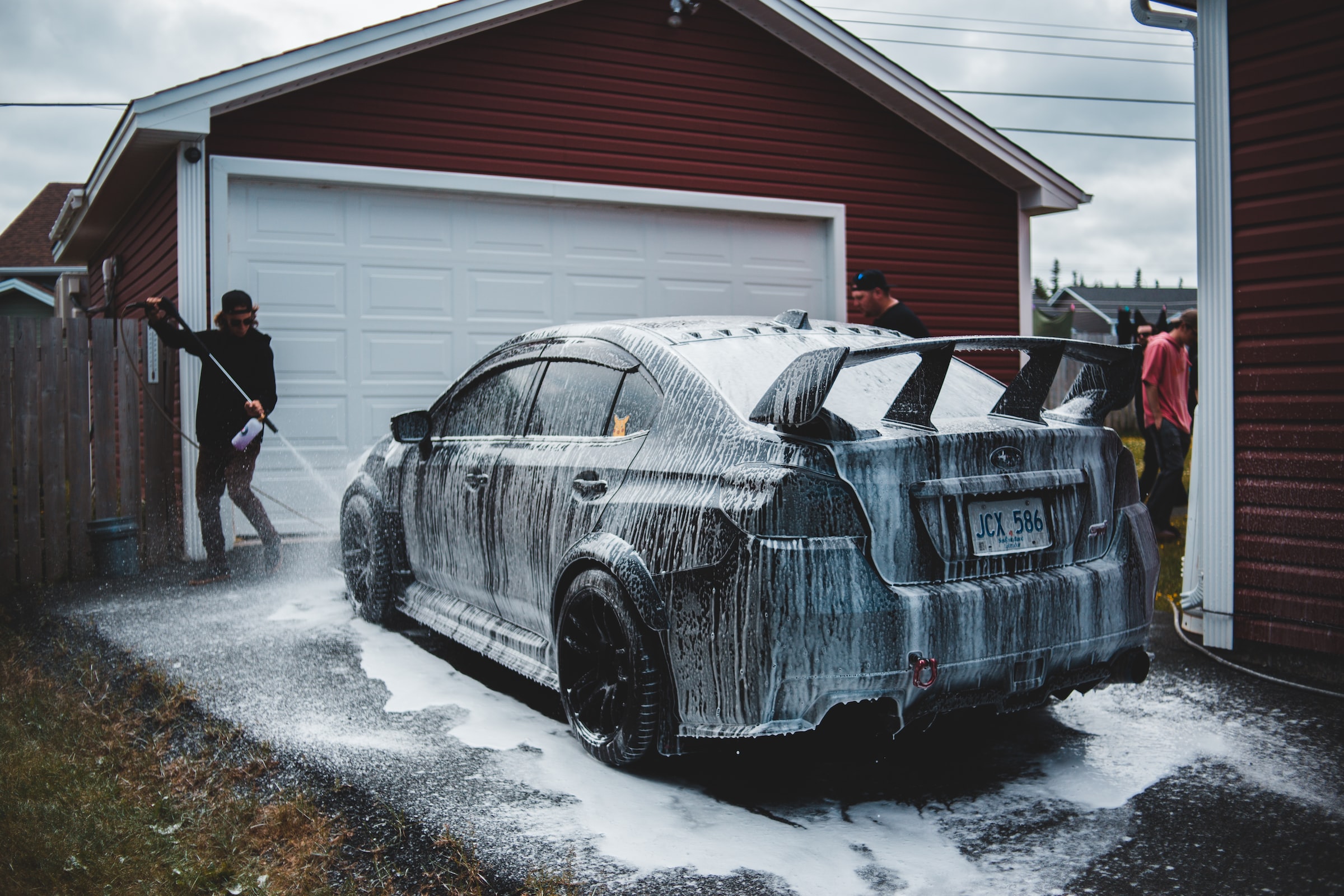 To clean your car's exterior effectively, you'll need water. If you have a water jet or pressure washer, it will come in handy, but simple buckets can do the trick. To gently clean the bodywork, use a soft sponge or a specially designed wash mitt. A chamois or a microfiber towel will be particularly useful when drying your car after rinsing.
When it comes to using products, only buy detergents designed for car care. Household soaps are often too aggressive and can leave marks on your vehicle's varnish, plastic, and chrome. We invite you to discover our discounted cleaning and maintenance products to wash your car with a roller.
Looking for help?
Strictly Auto Spa is committed to providing a stress-free experience to both new and returning customers. Their detailers guarantee that your car will look like it is fresh off the lot when you pick it up. They use the best products on the market to detail your vehicle. They don't skimp on quality from cleaning chemicals, upholstery shampoos, and wax. So, what are you waiting for? Give them a call today and make all your dreams a reality with their team of experts!