Summary:
– Convertible car features
– Advantages and disadvantages of a convertible car
Convertibles are, strictly speaking, cars with a removable soft top. There are, however, other types of cars that do not have a soft top, but which can also be driven in the open air, and which can be compared to convertibles or cabriolets. there's not much difference between a convertible and a cabriolet. A convertible is "a car with a folding or detachable roof". A cabriolet means a "car with a roof that folds down".
Here's a short overview of these charming vehicles in good weather.
Characteristics of convertible cars
Convertibles include a wide variety of cars, each with its advantages and disadvantages.
Different types of convertibles
There are many terms used to describe cars that allow passengers to ride in the open air without a roof over their heads. Here are the most common variations in the automotive market:
– Soft-top convertibles: Cars with a soft top that can either form a roof over the passenger compartment, or be folded back in the trunk.
– Coupé-cabriolets: cars equipped with a metal roof hinged in several parts. It can also be folded back to reveal the passenger compartment.
– Hard-tops: cars fitted with a removable hard-top.
– Targa: cars that retain a central roll bar as on a coupé. But the part of the roof between the arch and the windscreen is removable.
– Roadsters: Cars that are a sub-category of convertibles. Regardless of the roof system they use, roadsters are convertibles with 2 doors and only 2 seats.
Different opening mechanisms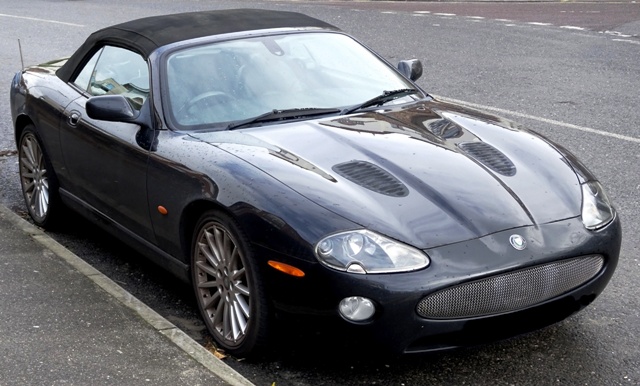 Convertibles with soft tops use different types of mechanisms to close and open their tops:
– Fully electric mechanism: the driver controls the opening or closing of the soft top with a simple button. All stages of the transformation are managed automatically by the car.
– Fully manual mechanism: the driver himself performs all the operations to deploy or fold the soft top. For example, to unfold the soft top, you have to: take the soft top out of its cover or boot, unfold the soft top and finally lock it to the windscreen.
– Mixed mechanism: the start of folding or unfolding of the soft top is managed automatically, but locking or unlocking must be done manually by the driver.
As a general rule:
– the kinematics of the articulated hardtop of a coupé-cabriolet is entirely electrically controlled;
– for hard-tops or targa cars, their hardtop can be removed manually and must be stored outside the car (some targa cars, however, have a place to house their removable roof part if it is compact enough).
Advantages and disadvantages of a convertible car
Advantages of convertible cars
Convertibles are very attractive cars. Beyond the emotional aspect linked to the driving style they offer, these cars have very concrete qualities:
– the pleasure of driving in the open air, especially in good weather;
– the possibility of driving with the top down even in winter, thanks to an efficient heating system;
– the wide field of vision offered: no roof, no central or rear pillar once the car is open;
– the ease and rapidity of stripping and re-covering man oeuvres for certain cars;
– the generally higher resale value;
– the safety guaranteed by roll bar systems that deploy in the event of a rollover;
– the good soundproofing of convertibles with hardtop roofs.
Weaknesses of convertibles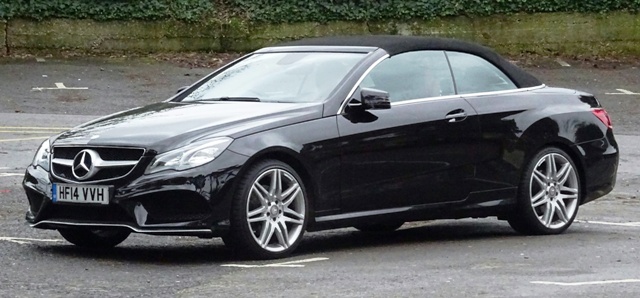 However, convertibles have a number of weaknesses compared to more conventional closed cars:
– less trunk space (for soft tops and retractable roofs that fold into the trunk space);
– the lower soundproofing of certain thin soft tops;
– slightly more expensive insurance premiums;
– the generally higher weight of convertibles (which leads to higher fuel consumption and less dynamic behavior);
– the generally lower rigidity of a convertible compared to its coupé version (if it exists), which, from the point of view of sporty driving, implies a slightly less rigorous behavior;
– the risk of vandalism on a soft top;
– the risk of humidity in the passenger compartment if the soft top is poorly maintained or damaged.
Convertible cars: Points to watch out for
The automotive market has a large number of convertibles of all types and at all prices.
Things to watch out for
Buying a used convertible requires a number of additional checks over and above the usual inspection when buying a used car:
– Carefully check that the roof system, whatever it is, is watertight. Degraded seals can allow moisture to enter the passenger compartment. So be wary if you find traces of moisture inside the passenger compartment.
– Check that the opening mechanism (whether manual or electric) of the retractable roof or soft top is working properly and that it is locked properly.
– Check that the soft top is in good condition, i.e. that there are no scratches or cracks where the soft top is folded.
– If the soft top is fitted with a glass rear window, check that the defroster system is functioning properly. If the rear window is made of plastic, check that it has not become opaque with age.
Good to know: As a general rule, a convertible is a little more expensive to buy than the coupe or sedan from which it is derived.
Now, you may well be in love with a convertible and want to rebuild it your way or have the roof replaced. In this case, and if you are in the Miami area, you can always call Rivero Auto Interior. They provide expert convertible top replacements. And, remember to share your experience in the section below!