Let's begin with the role of tires

Tires connect your truck to the ground. Beyond helping to move your vehicle, they perform many other functions such as:

– holding the weight of the vehicle;

– amortizing the irregularities of the road;

– liaison between braking and steering;

– ensuring a strong road grip.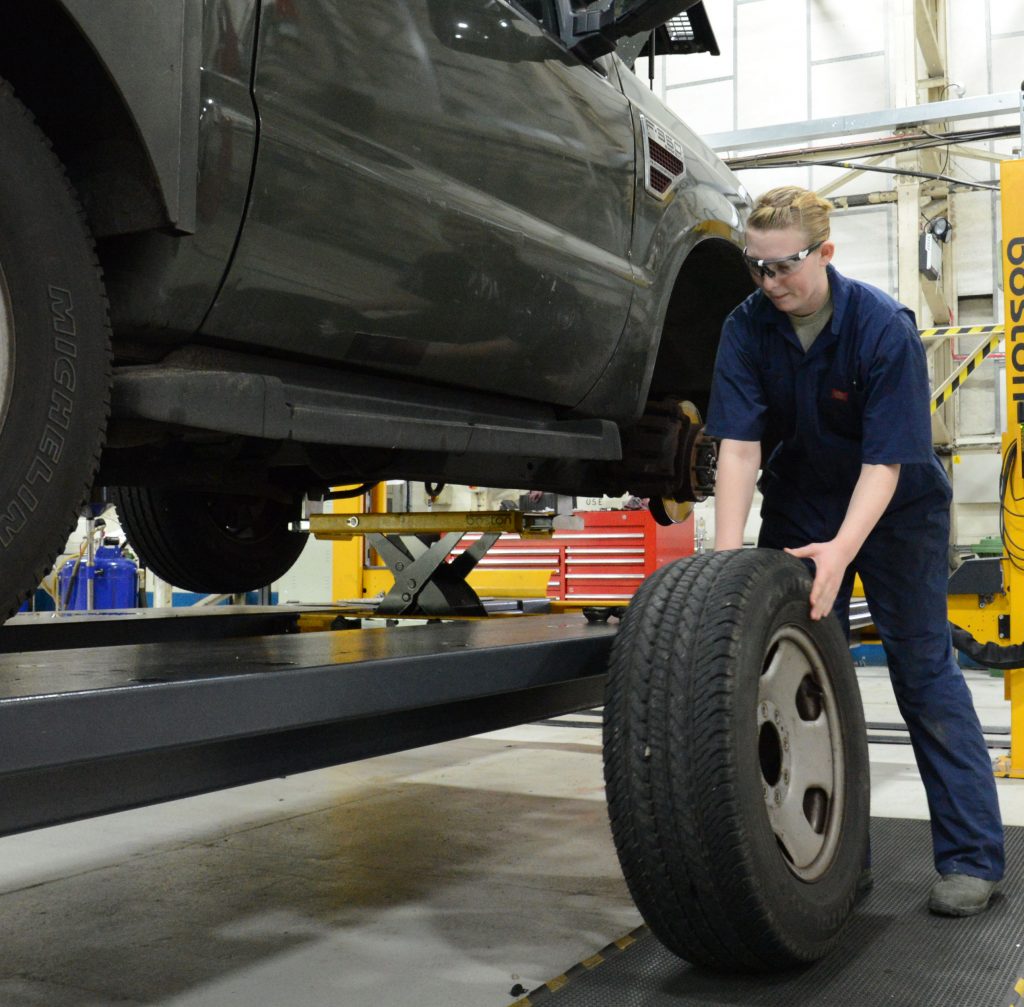 How to choose your tires?

There are thousands of tire models available out there. Choosing the right one for your needs can be a little bit confusing.
Consider the following factors when opting for right tires:

– your type of vehicle (car, truck, RV, motorcycle);

– the weight of the vehicle;

– the type of road you most often ride on (muddy, snowy, wet, dry, etc.);

– the way you drive – sporty or relax.
How to decode the figures inscribed on the sidewall of the tire?

For instance on a BFGoodrich® 315/80R22.5

BFGoodrich® = Trademark of the tire

315 = Width of the tire in millimeters (315mm)

80 = The height is 80% of its width. The bigger the ratio, the bigger is the tire sidewall

R = Radial construction

22.5 = diameter of the wheel rim (22.5 inches)

92V = speed rating 240 km/h
The speed rating of a tire indicates the following:

L
75 mph
120 km/h
Off-road & light truck tires
M
81 mph
130 km/h
Temporary Spare Tires
N
87 mph
140 km/h
P
93 mph
150 km/h
Q
99 mph
160 km/h
Winter tires
R
106 mph
170 km/h
Light truck tires
S
112 mph
180 km/h
Family sedans & vans
T
118 mph
190 km/h
Family sedans & vans
U
124 mph
200 km/h
H
130 mph
210 km/h
Sports sedans & coupes
V
149 mph
240 km/h
Sport sedans & coupes
Hence, if you drive at 200km/h, you should not choose a tire denominated as L or T.

Max load: 9500KG means the greatest amount that you can load the truck with. Loading with more than 9500 KG could lead to road instability and tire cracks or explosion.

Other inscriptions like 'Rotation' means the direction the tire rotates itself, telling you on which side of the vehicle you should mount the tires. But, not all tires show this sign. Ask a specialist in truck tires and wheels, he/she will know better where to mount each tire.
Tire maintenance

You should change tires every 5 years even if they still look in good condition. But often people continue to drive with those tires. You should be cautious if you choose to continue with tires older than 5 years. Take time to check on their conditions at least once a month. That's only 3 minutes per tire and that could save you from trouble.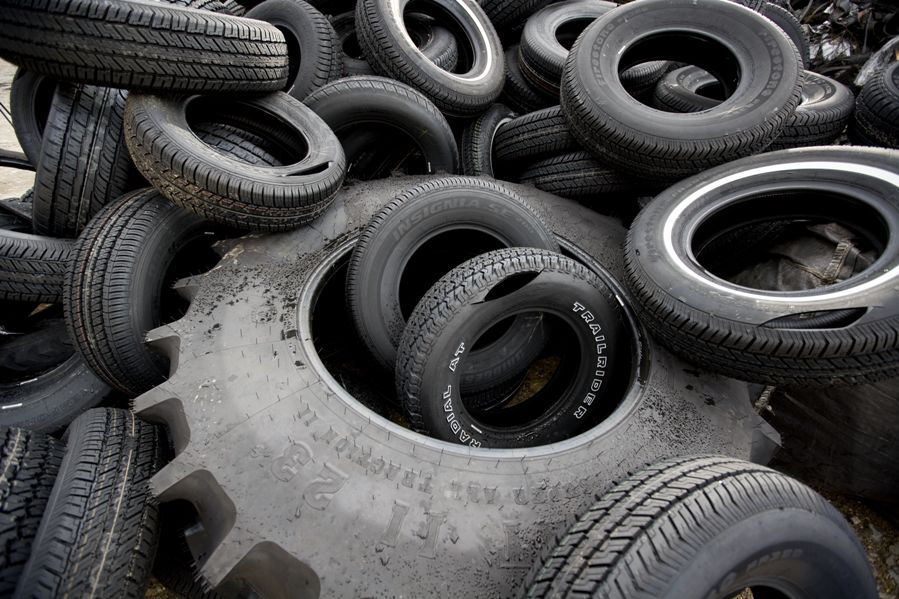 What should you check:

– Wear on the outer or inner side

It indicates chronic underinflation and reduces handling and grip.

– Central wear

It indicates that the tire is overinflated and may cause aquaplaning.

– A cut on the side

Caused by a stone sidewalk or a pointy object. This is often the reason for a puncture or tire burst.

– A hernia/bulge

The result of a shock or wear too pronounced that'll provoke a tire burst.
If you are looking for professional and emergency truck tire repairs in Dandenong, you can trust the experts at GILL VIC TYRES for top-quality services. They are fully equipped to carry out all types of truck tire repairs.

– Tire pressure

Vehicle manufacturers invested a lot in research and development and they came to the conclusion that your truck needs a specific tire pressure. At the corner of the driver's door, you can often find a sticker indicating tire pressure.
Why is good tire pressure important?
Good tire pressure makes braking easier and eliminates any chance of aquaplaning. You will also get greater longevity from them.
Why motorists usually underinflate tires?
Yet, many motorists underinflate tires because of rocky roads and too many potholes. The underinflated tires absorb the shocks and provide a more comfortable drive.
Why drivers overinflate their tires?
Some drivers overinflate their tires to retard the time to come back to inflate the tires again.
Finally, some drivers overinflate their tires because they want more fuel economy. This results in a less comfortable drive. The truck is unable to absorb all the shocks on the road while the tires wear out quicker in the center.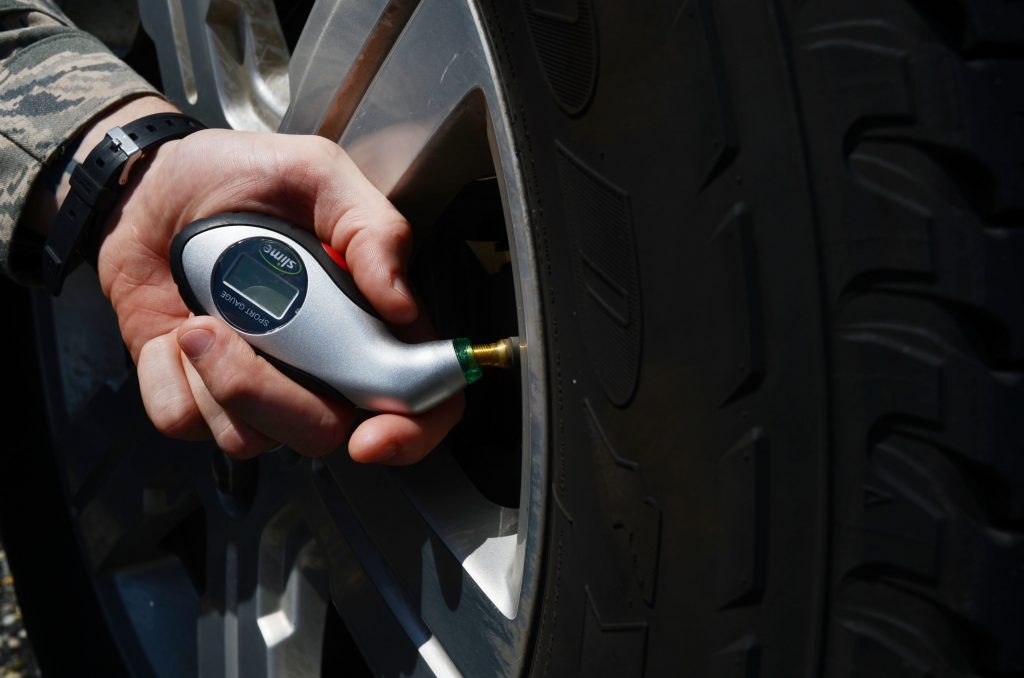 Recommendations:

– Check the tire pressure at least once a month.

– Always check the pressure when the tires are cold.

– Never deflate a tire if the valve seems too hot.
– Always replace the valve cap after each check to avoid air from escaping.

– Don't neglect the spare tire. Fill in pressure as recommended by the manufacturer. It will come in helpful if ever you need to change a tire.

– And finally, if you want to drive a bit naughty and sporty, raise the pressure by 0,3 bar.

So, remember to care for your tires and they will care for your life.