Welcome to our comprehensive guide on panel beating, an essential service for restoring vehicles after accidents or damage. Whether you've been involved in a collision, need fleet smash repairs, desire auto spray painting and refinishing, or require car dent removal, this guide will provide you with valuable information to help you navigate the world of panel beating services. Let's dive in and discover how these services can fix your vehicle-related problems and restore your prized possession to its former glory.
1. Understanding Panel Beating Services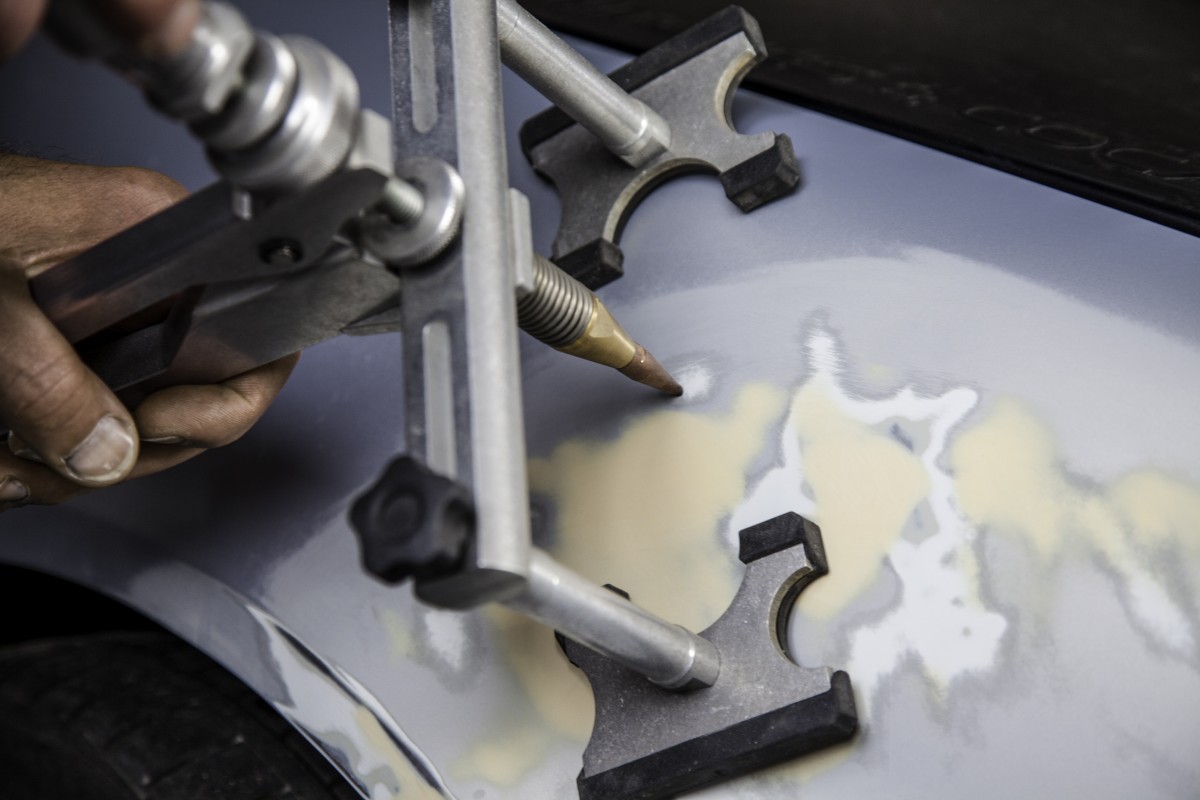 Panel beating is a specialised service that involves repairing and reshaping damaged vehicle panels caused by accidents, dents, or general wear and tear. Skilled panel beaters use their expertise and a range of tools and techniques to restore the shape, strength, and aesthetics of damaged panels. These services encompass a wide array of repairs, ensuring your vehicle looks as good as new.
2. Efficient Accident Repairs
When unfortunate accidents occur, the aftermath can be disheartening. However, with professional panel beating services, you can regain peace of mind knowing that your vehicle is in capable hands. Panel beaters assess the extent of the damage, provide accurate quotes, and efficiently repair your vehicle, ensuring it meets safety standards while restoring its pre-accident condition. From straightening bent frames to replacing damaged panels and components, they address all aspects of accident repairs with precision and care.
3. Fleet Smash Repairs
For businesses with a fleet of vehicles, maintaining their appearance and functionality is crucial. Fleet smash repairs cater specifically to the needs of commercial vehicles, ensuring prompt and efficient repairs to minimise downtime. Whether it's a single vehicle or an entire fleet, professional panel beaters have the resources and expertise to handle fleet smash repairs effectively. With their quick turnaround times and commitment to quality, your business can get back on the road swiftly and maintain its professional image.
4. Auto Spray Painting & Refinishing
To truly restore your vehicle's appearance, auto spray painting and refinishing services play a vital role. From small touch-ups to complete colour changes, skilled technicians utilise advanced paint-matching technology and high-quality paint to achieve flawless finishes. Whether your vehicle requires a fresh coat of paint or refinishing after panel repairs, these services bring back the shine and ensure a uniform and professional appearance. With meticulous attention to detail and a commitment to colour accuracy, panel beaters deliver exceptional results that blend seamlessly with the original paintwork.
5. Car Dent Removal & Paintless Dent Repair
Dents are an unwelcome sight on any vehicle, diminishing its overall aesthetic appeal. Luckily, panel beaters employ innovative techniques such as paintless dent repair (PDR) to remove dents without affecting the paintwork. PDR involves gently massaging the dent from the inside of the panel, gradually restoring its original shape. This cost-effective and time-efficient method is ideal for minor dents caused by hail, parking mishaps, or other small-scale incidents. By opting for PDR, you can eliminate unsightly dents without the need for extensive panel replacements or repainting.
When faced with vehicle damage, panel beating services offer a solution to restore your vehicle's appearance, integrity, and value. From accident repairs and fleet smash repairs to auto spray painting, refinishing, and car dent removal using paintless dent repair, panel beaters possess the expertise and tools to fix your vehicle-related problems. Remember, entrusting your vehicle to skilled professionals ensures high-quality repairs, attention to detail, and a seamless transformation. So, if you find yourself in need of panel beating services, don't hesitate to seek assistance from experienced technicians who will bring your beloved vehicle back to its pristine condition.