Summary
– What is a car scratch remover?
– How do I choose my car scratch remover?
– How do I use a car scratch remover?
When you leave the dealership with your new car, you want the paint on your new car to stay spotless for as long as possible. Unfortunately, minor scratches happen, but some products such as a car scratch remover can erase minor scratches and scuffs to counteract little mishaps. This post is going to tell you all about it right away!
What is a car scratch remover?
If a scratch is superficial and does not penetrate the protective varnish layer on your body, a simple product such as car scratch remover, sold in supermarkets, can help you remove all unwanted traces.
 The scratch remover is a slightly abrasive paste, liquid, or pencil. By friction, it will come to wear the circumference of the scratch subtly to make it disappear. However, it does not attack the protective varnish nor the paint, which will regain its original shine.
Using a scratch remover saves time and money! In particular, you can avoid a useless and costly immobilization of your vehicle with a professional. However, scratch wipers have one major drawback: their use is limited. If the scratch is too deep, the product will be ineffective, and the hoped-for savings will then turn into a useless purchase.
How to choose your car scratch remover?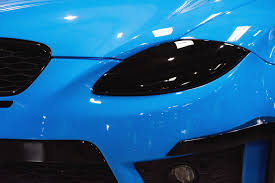 While they all have the same function, the look and price of car scratch removers vary depending on your use and application choice.
– For micro-scratches, a simple pen may be all you need. It is an economical solution (only about ten dollars) and simple to use: just colour the area… then put the product in the glove box!
– For deeper scratches or scratches that go through your bodywork over a longer distance, it is better to have a tube of paste. Prices range from $5 to $30 depending on the brand. Effective on all paints, this paste removes scratches, scuffs, and scrapes. For better efficiency, it must be accompanied by a soft and clean cloth.
– If the scratches are unsightly and important, you can try a liquid scratch remover as a last resort. Professionals use this more potent and expensive product (the first prices start around thirty dollars).
Good to know: some products are tinted to make the work look flawless. Before making your choice, remember that your vehicle's colour code is indicated in your car's engine compartment. A simple glance can avoid a mistake.
How do I use a car scratch remover?
To expect a result up to your expectations, follow these few tips :
– First, clean the area to be treated.
– Once it dries, gently apply a small amount of product to the area with a soft, dry cloth and rub in.
Tip: It is best to draw small circles around the stripe and stop the movement once no trace remains.
– Let dry for 1/2 hour and wipe again with a clean cloth.
The magic works: your bodywork looks like new!
And, what if the scratch remover (abrasive paste, liquid, or pencil) does not work?
You can talk to a professional: THE AUTO DENTIST in Melbourne. They provide Paintless Dent Removal, Car Dent Repairs, Minor Panel Repairs, and Car Hail Damage.
 Find out more: 
How Do You Fix Minor Damaged Car Panels?
 Should you wish to read on something more specific to auto body dent removal, please remember to comment below.