Summary
– Features of a Touch Radio
– What are the criteria for choosing a touch radio?
– Price of a touch radio
– Where to find a touch radio?
The touch radio is equipped with a touch screen managing multiple functionalities; it can be, depending on its features and options, a real communication centre, making your car a connected car.
Characteristics of a touch radio
The touch radio must be equipped with a touch screen of variable size according to its type and price range. The touch screen replaces the traditional control buttons. These are displayed on the screen as icons on which you can activate the various functions by simply touching them.
Good to know: Like all car radios, the touch radio is available in two device formats: 1 DIN and 2 DIN.
The touch radio in 1 DIN format
It comes in the format of a standard-sized car radio and can be installed in a traditional car radio front window on most vehicles. The screen can be stored horizontally when it is not activated and is deployed with an electric motor.
The 2 DIN touchscreen radio
Its larger size allows it to have a facade consisting of the screen. Apart from the radio's basic functions, it can have equalization settings for sound, a CD player, DVD, be compatible with Blu-ray, DivX, MPEG4, MP3, WMA, WAV, AAC, FLAC.
The different functions of a touch radio
Touch radios also have a GPS and multiple "connected" functionalities, allowing you to connect to the Internet. The presence of the Bluetooth and Android or Apple operating systems (depending on the model) will enable you to connect your smartphone to the touch radio.
Some models are equipped with a microphone for voice control of the various functions. One or more USB sockets and one or more video sockets can connect a rear-view camera or other video devices.
Good to know: Since many cars are equipped with radio controls on the steering wheel spokes, you'll find compatible touchscreen radios either as standard or via an optional interface.
What are the criteria for choosing a touch radio?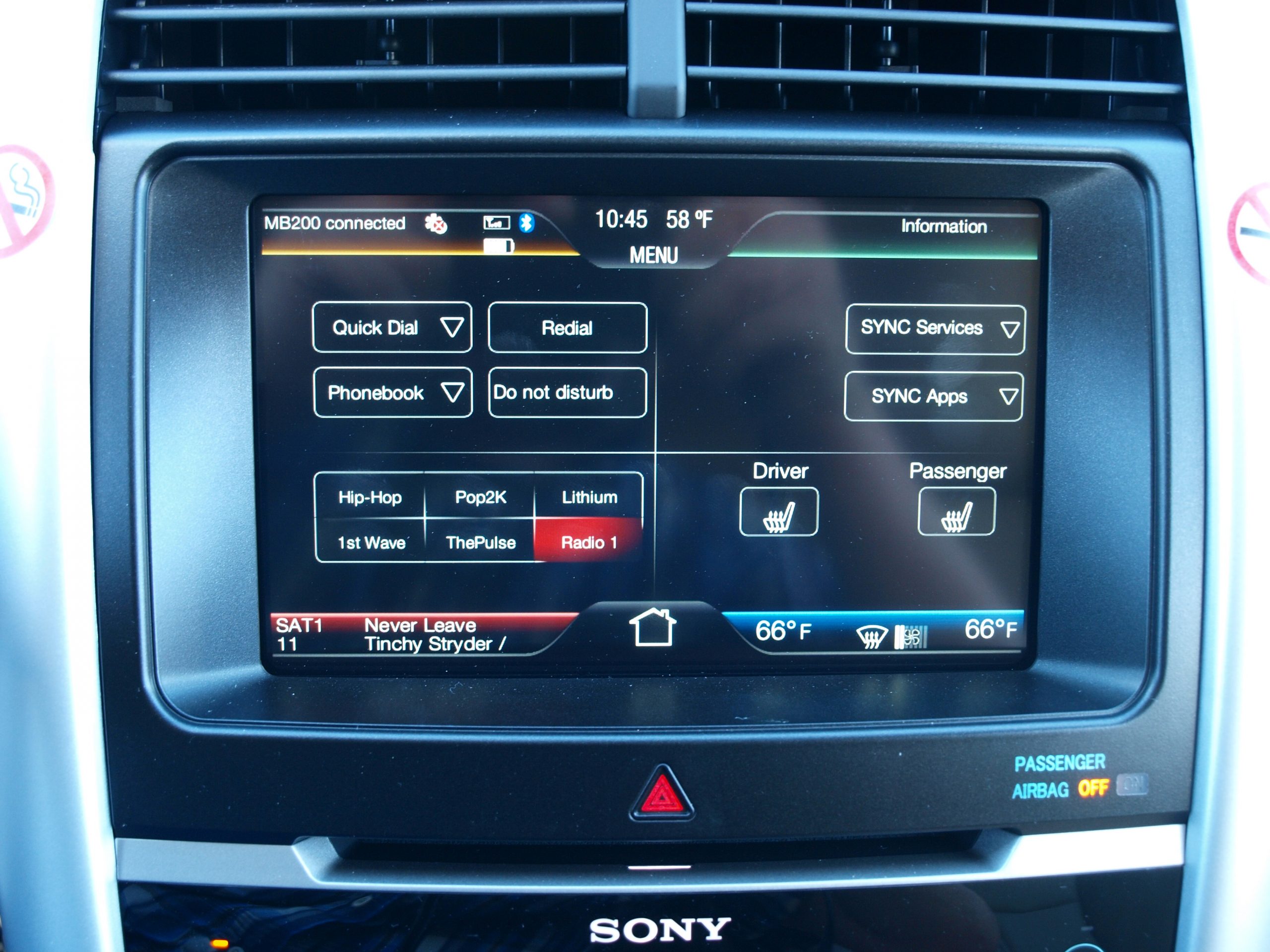 The size of the touch radio will be your first criterion of choice. It must be easy to install without modification on your vehicle.
The second essential criterion is the brand of the touch radio, which is a high-tech product. Its reputation influences its reliability. Low-end brands are frankly to be avoided for three reasons:
– doubtful reliability due to the use of low-end components;
– poor after-sales service;
– a more attractive but nevertheless high price, which in this case represents a risky investment.
A touch radio with a well-known brand in the field of car radios (especially the oldest firms with a solid reputation for quality) is, therefore, to be preferred to enjoy your equipment fully.
Other more personal criteria for choice are the additional features available as standard or optional extras that are to be chosen according to your needs or desires.
Note: These functions influence the device's price.
Price of a touch radio
The offer for a device of some unknown brand starts at around $130. The touch radios of influential brands start at $330, and complete installation can exceed $2 000.
Where to find a touch radio?
It is possible to buy a touch radio on the many online stores on the Internet. However, it is recommended that you buy this type of product in a traditional specialized store: this will allow you to talk to a competent salesperson who listens to your needs and budget. Besides, the presence of technicians who will install the touchscreen radio in your car is a plus to consider carefully.