If you're looking to increase the resale value of your car, one of the first things you should probably do is restore its leather seats.
Are you considering selling your car? Are you one of those car enthusiasts who have a vintage car to restore? Repairing the interior of your vehicle can be just as important as making sure the mechanical and electrical parts are working properly. After all, it's the first impression that counts. Properly restored, leather car seats make your vehicle more attractive by adding a touch of elegance and luxury.
Restoration or replacement?
What can you do when your leather seats begin to crack and wear over time? Cracked and worn leather not only reduces the value of your car, it's simply not attractive. Instead of replacing the covers, consider restoring them.
Unlike fabric seats, leather can be restored to a "new look" with the right techniques and the right products. Careful attention and routine maintenance can save your seats from getting old. Why waste your time looking for new leather seats that may or may not match the interior of your vehicle, when you can simply restore the ones that are already there?
Do-it-yourself or auto repair garage?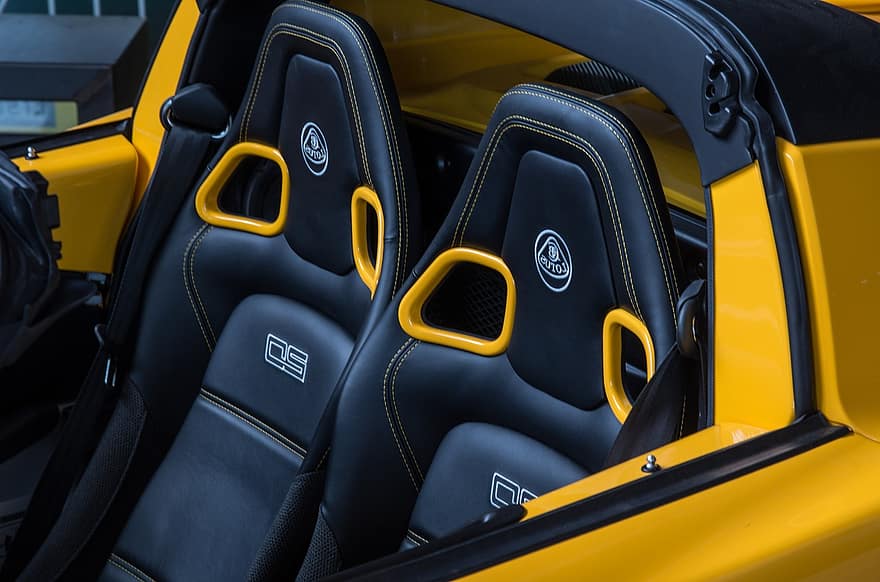 Simple tears, scratches and cracks in leather can easily be repaired by DIY methods. Excellent restoration products and leather repair kits are available on the market to make your job easier.
You can try to repair a variety of common leather problems yourself:
– Scratches;
– Cuts;
– Abrasions;
– Cracks;
– Stains.
However, depending on the severity of the damage, the age of your leather car seats and your own experience in car seat restoration, you may consider hiring a professional.
After restoration, keep your vehicle clean
What to do once you've restored your leather seats? Regular cleaning can help maintain the appearance of your newly restored leather surfaces for years to come. Many people are often hesitant to choose leather seats because of the extra maintenance they require. Don't be intimidated!
Tips to clean leather surfaces:
– Spray leather cleaner on a cloth or paper towel and wipe all the leather surfaces.
– Start at the top and finish at the bottom.
– When the cloth is dirty, use a clean one. If you have leather seats, you can buy a leather cleaning kit.
– Remove all dirt and oils with a soft microfibre towel, a soft bristle brush or a cotton cloth;
– Polish the leather surfaces with a clean, soft cloth.
– Do not use household cleaners as they can dry out leather seats and cause them to crack prematurely;
– For an economical cleaning solution, use 2 parts water to 1 part vinegar (or mild dish washing liquid);
– Soak the cloth, wring it out, gently rub the leather, then wipe it dry (this should be done one part at a time to avoid soaking the seats);
– Using a clean, unused cloth, wipe the entire washed seat to ensure that it is dry;
– Apply the leather upholstery conditioner you have on hand. Make sure the leather is completely dry before applying. If not, the conditioner will not be absorbed.
Finally, don't give up leather car seats because it is a stiff and fragile material. There are several types of products to restore damaged leather, including cleaners that prepare the leather if you ever have to apply a new dye, coatings that cover scratches, dents and other small holes. There are also dyes that can be used to recolour the leather.
Hope the above helps you out! Remember to leave your comments in the section below.