Cleaning chemicals can be quite expensive and they are definitely not eco-friendly. Some of them may even provoke allergies or irritation. Common household items at your place can be your best bet. They are cheap, less harmful to the planet and easily accessible.
1. Vinegar
Vinegar is a powerful solution used in salads, home, and car cleaning. You can also use it to deodorize your surrounding. Use 3 parts of water to one part of vinegar to make your own solution at home. Vinegar is cheap and available at your local store.
2. Dish soap
Dish soap is an inexpensive soap. Mix a reasonable amount of dawn soap in a bucket of water. To make the solution stronger, add vinegar to it. This will remove tough grime on your car and tough stains on your seats and floor. But, do not use it on your leather seats. This mixture may be too abrasive for leather.
3. Essential oils
Essential oils like lavender or tea tree can create your favourite scent. This will avoid you spending on expensive chemical air fresheners. It is altogether a fun idea to be able to customize the scent of your car. Immerse a cotton ball in essential oil and place it in a small ornamental bag that you can hang to your air vents.
4. Rubbing alcohol
Alcohol is great for removing stains but make sure to use a dye-free cloth. Add a ¼ cup of alcohol to 1 litre of water to prevent frost on your windshield. The ice will melt away.
5. Cornstarch
Cornstarch is another household item that can clean your car. This will clean your windows. Mix ½ cup cornstarch to 4 cups of water, put the solution in a sprayer and spray onto your glass. Wipe with a clean microfiber towel. The end result is a sparkling window.
You can also use cornstarch to deodorize your upholstery. Follow this easy method: sprinkle on the upholstery and let sit for 30 min before you vacuum.
If you have grease or oil spot on the floorboards or upholstery, cover it with cornstarch and let it sit for 12 hours. Cornstarch absorbs the grease. You can then vacuum clean.
6. Newspaper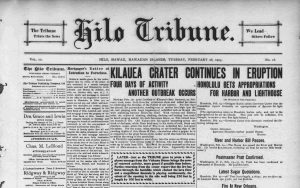 Take a large newsprint grade paper from a newspaper. Newsprint is an inexpensive paper made of groundwood pulp.
Note well: Do not use the improved newsprint paper from the newspaper. This is the improved paper unlike all the other papers from the newspaper. Some pages carry colour images and advertisements. These pages can be glossy and have a brighter and smoother surface.
Method: Soak the paper in water. Press the paper well to remove any excess water. Now that the paper is humid, rub it on your windows and mirrors. Repeat the process with another sheet of paper. This is the best windows cleaning tip ever!
Tip: Wear a pair of gloves to avoid newspaper ink sticking to your hands. You can also choose not to wear gloves as the paper is non-toxic. After cleaning, just wash your hands with soap to remove a little bit of newspaper ink on your skin.
7. Toothpaste
Are your headlights getting foggy? Toothpaste can brighten them up! Rub some whitening toothpaste on the headlights, and scrub with a mild toothbrush. Tip: Do one headlight at a time. Then, you will be able to compare the difference between the before and after.
8. Coconut oil
Coconut oil is an excellent conditioner for leather. It is cheap and easily available. It has the advantage of being eco-friendly and has a good scent.
Method: Using a dry cloth, wipe the seats clean. Add a few drops of oil to a microfiber towel and rub gently into the leather. The end result will be rich appealing leather. Tip: Test on a small spot first. Check after 1 hour. If you like the result, carry on with the whole spot.
9. Olive oil
Do you prefer a shiny and glossy dashboard? No need to use chemicals there. Simple olive oil from your kitchen will do the trick. Firstly, test a small amount on a spot. If you see there is no discoloration whatsoever, you can carry on.
Method: Apply a small amount of olive oil on a clean cloth and wipe the dashboard.
Tip: Do not overdo the oil because it will leave a greasy film.
10. Used cooking oil
Do you like super black and glossy tires? No need to buy chemicals. Here is the trick! Put your used cooking oil in a container. Soak a small paintbrush in the oil and pass it on the sidewall of your tire. Use a piece of cloth to wipe off any excess.
Tip: Do not let the oil get on the rolling side of the tires. Otherwise, your tires will get slippery and when the tires will roll, the oil will heat the tires. That part of the tire will get more wear and tear.
I hope the above help you. For more information and tips, jot down your comments in the section below. I will be happy to reply.